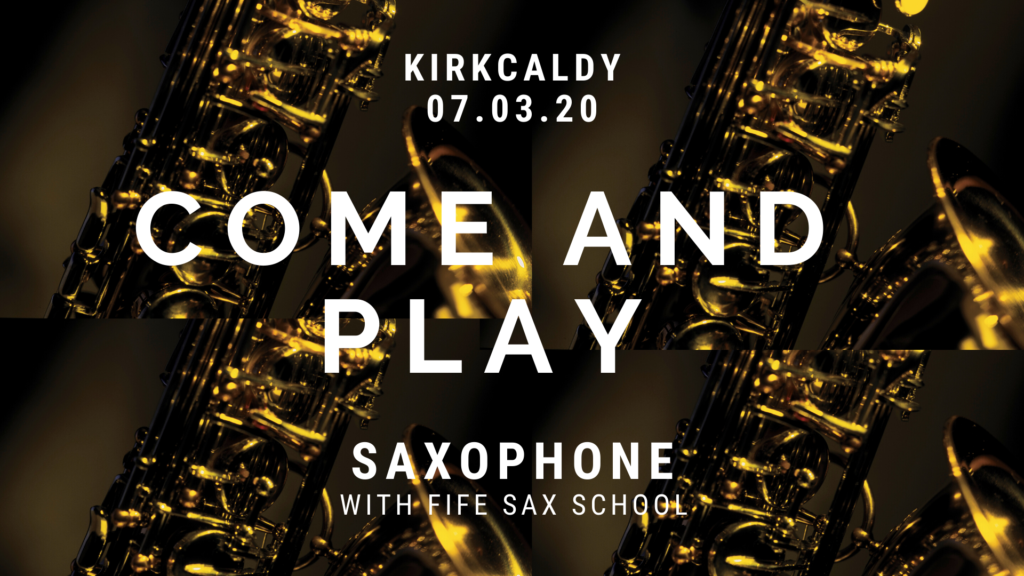 Come and Play Saxophone, Kirkcaldy
Come and play saxophone with us at the King's Theatre Kirkcaldy on Saturday 7th March.
A morning workshop for saxophone players of all ages, featuring a mixture of musical styles and the chance to play as part of a group in a relaxed, informal setting. Parts available to suit a range of abilities, no previous ensemble playing experience required!
Featuring expert tuition from local sax player and teacher Ellie Steemson, there will be a chance to get tips on all aspects of saxophone playing including tuning, dynamics, articulation and tone quality.

Fife Sax School is delighted to host our first event in conjunction with the ongoing restoration effort at the King's Theatre, Kirkcaldy. The workshop will take place in the newly-renovated RoomOne, followed by a short informal concert in the Live Lounge.

Cost: £15 per participant*
Event open to all saxophonists aged 12+
To secure your place, please complete the form below, and remember to add us to your address book: fifesaxes@hotmail.com
*Please note payment in advance is required to confirm your booking.

Schedule:

Arrive from 9.30
Session 1: 10-11.15
Session 2: 11.30-12.30
1pm Informal performance for friends and family
Book Now
Please fill in the form below to secure your place. We will be in touch with details of how to make payment via bank transfer.