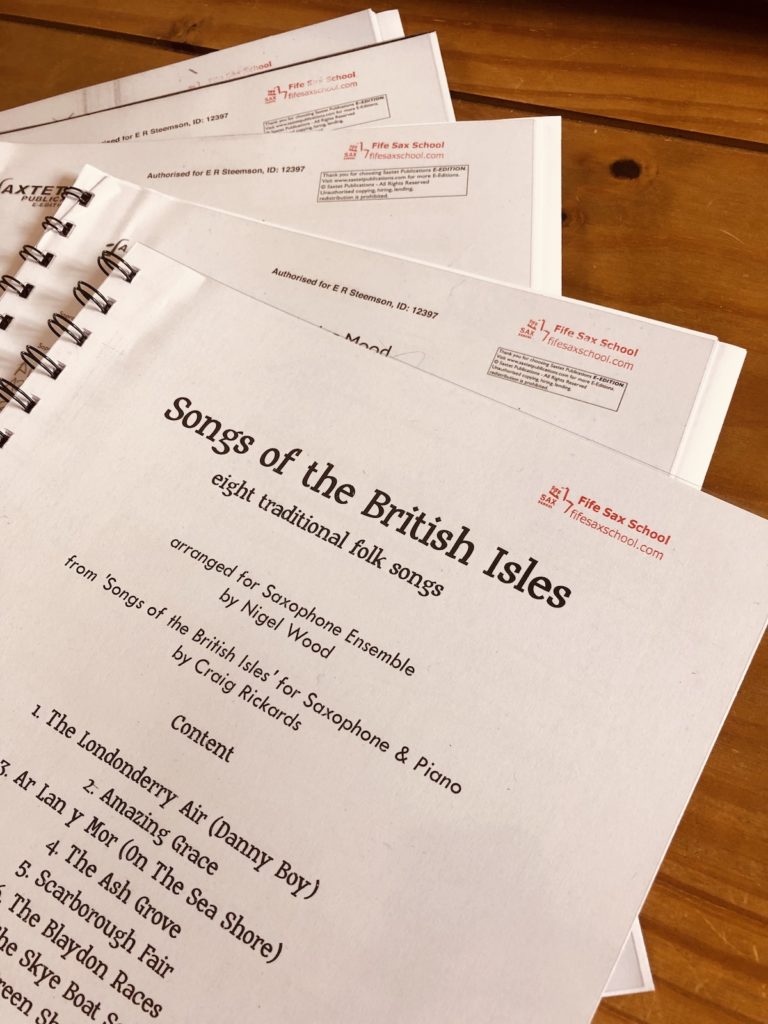 Just getting some music ready for our first Fife Community Sax Group rehearsal on Monday.
If you're a local sax player, why not join us? No previous ensemble playing experience needed. Just bring yourself, your sax and a music stand if you have one.
If you're not sure whether it's for you, just come along and try it out. There are five weekly sessions in total, but you don't have to come to every single one. Cost is £5 per session.
If you'd like to come, all you need to do is contact us. Hope to see you there!